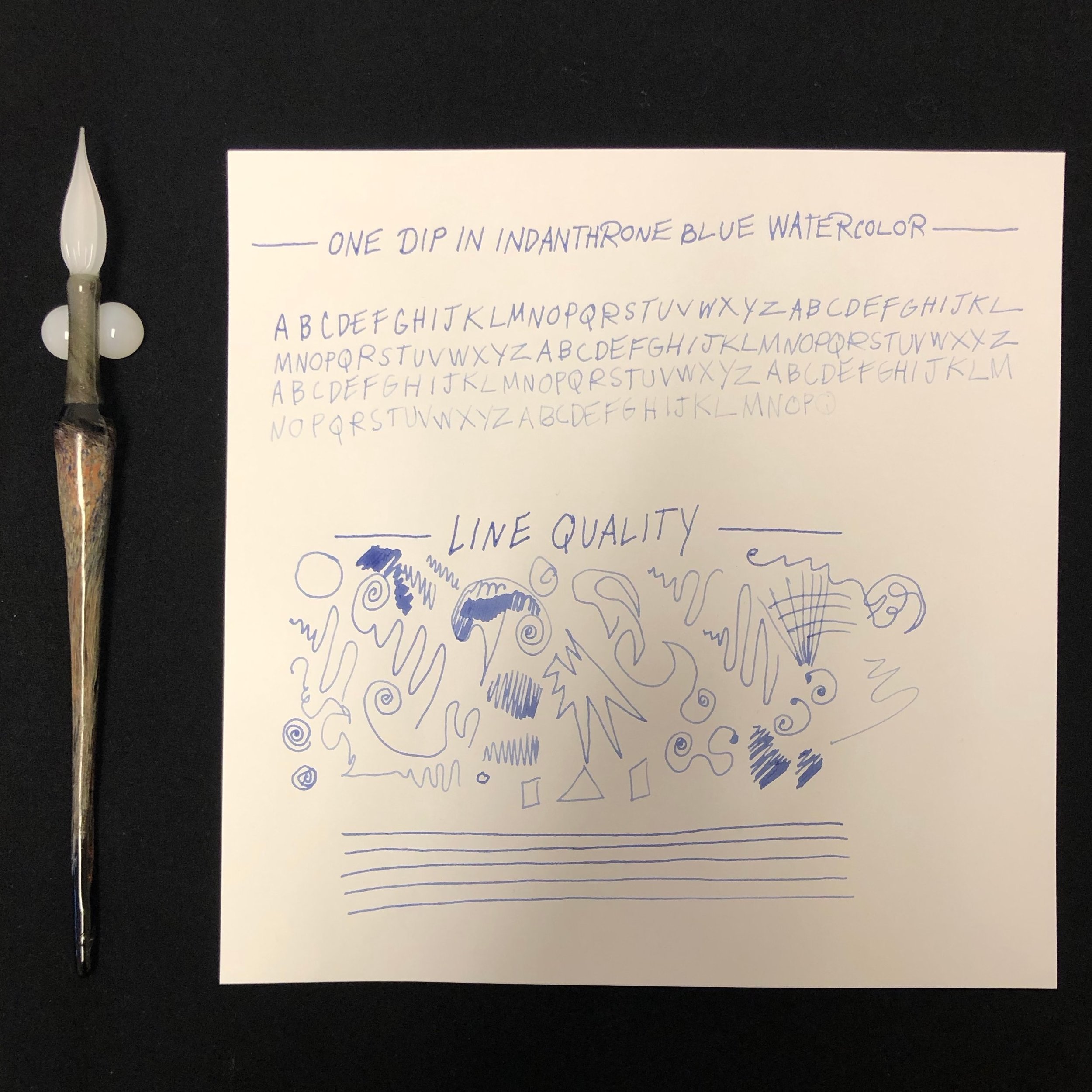 Glass Dip Pen 2
Paintbrush-shaped glass dip pens designed to be an ornamental art object as well as a unique writing instrument. Created individually by hand, for Limn Colors exclusively. Each pen writes and flows differently. Can be used with ink or diluted watercolor paint.
Price includes one pen and one rest.
Because these are made of glass, treat them with care and thoughtfully place the brush down on the rest.
The maker, Tansy Brooks, is a glass artist and teacher based in Oakland and Berkeley, CA.